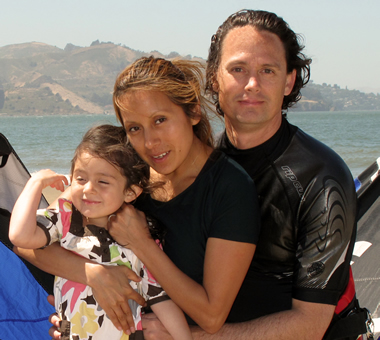 Eric, Roxana & Camila Greene
Kites Proprietors and huge fans of all things Peruvian.
Kites is a stylish but low key resort just meters from one of the best kite surfing beaches in South America.
Imagine being able to walk out your door and within a few minutes be flying across the water at one of the best kite surfing locations in South America! We invite you, your family and friends to come enjoy a stay in one of our beautifully crafted private beach homes. The exciting night life of Mancora and delicious seafood cuisine of Northern Peru are within a few minutes walking distance.